The Institute for Creative Development is a non-profit think tank and center for advanced leadership training dedicated to clarifying and supporting the maturity of understanding and action a vital future will increasingly require. From 1980 through 2002 it existed as a Seattle-based "bricks and mortar" institution. Today its work is international and often web-based. This site includes links to sites that address various aspects of the Institute's work.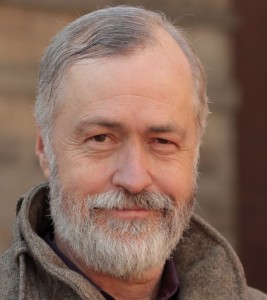 The Institute's efforts are coordinated by psychiatrist and futurist Charles M. Johnston, MD, and the larger portion of its contribution is drawn from his thinking. Dr Johnston is author of numerous books that help make sense of the times we live in and what future human challenges will require of us. He is best known as the originator of Creative Systems Theory, a comprehensive  framework for understanding purpose, change, and interrelationship in human systems.
————————
From Charles Johnston: "The institute's work brings big-picture, long-term perspective to the human condition. While the kinds of insights it explores can initially stretch people's understanding, with time, most people find them seeming like common sense. What is new is that this is a degree of common sense that before now we could not have fully grasped—or tolerated. It would have overwhelmed us. Today, it has become essential."

The Institute's efforts confront what are arguably today's two most important questions: How do we best understand the times in which we live and the challenges ahead for us as a species?   And, what kind of thinking will be required if we are to effectively address those challenges?

With regard to the first question, the Institute's work highlights the concept of Cultural Maturity, a key notion within Creative Systems Theory. We tend to assume that modern thinking and modern institutions represent end points and ideals. The concept of Cultural Maturity proposes that what we see today can't be an end point if our future is to be at all bright. It describes how addressing the most important challenges of our time require new human capacities. It also describes how a critical cultural "growing up" happening in our time is making these new capacities possible. If the concept of Cultural Maturity its not basically correct, it is hard to be legitimately hopeful about our human future. 

With regard to the kind of thinking needed for addressing challenges ahead, the Institute's work confronts how our time's require that we rethink thought itself. Today's increasingly complex questions require understanding that is dynamic and systemic in  ways we have not known before. A major  focus of the Institute's efforts is further developing and teaching the ideas of Creative Systems Theory, a framework that succeeds at this essential task. Creative Systems Theory proposes that what makes the human species particular, if not unique, is the audacity of our toolmaking, meaning-making, we could say, simply "creative" natures. It uses this recognition as the basis for a comprehensive approach to understanding how human systems work and for making sense of and addressing the demands and opportunities that will define our future. Creative Systems Theory represents a major new contribution in the history of ideas. 
News:
Nine recent books by Charles Johnston are now out and available in both print and e-book form. (See www.CharlesJohnstonMD.com for descriptions and purchasing for these books and others from years past.)
Intelligence's Creative Multiplicity: And Its Critical Role in the Future of Understanding examines cognition's underlying structures.
Insight: Creative Systems Theory's Radical New Picture of Human Possibility addresses what is specifically new and important in the thinking of Creative Systems Theory.
Creative Systems Theory: A Comprehensive Theory of Purpose, Change and Interrelationship in Human Systems is the complete work on Creative Systems Theory.
Perspective and Guidance for a Time of Deep Discord: Why We See Such Extreme Social and Political Polarization—And What We Can Do About It addresses one of our time's most pressing concerns
Rethinking How We Think: Integrative Meta-Perspective and the Cognitive "Growing Up" On Which Our Future Depends is a short book that addresses the cognitive restructuring that underlies cultural mature understanding.
On the Evolution of Intimacy: A Brief Exploration of the Past, Present, and Future of Gender and Love addresses some of our times most provocative questions from a culturally mature perspective.
Hope and the Future: Confronting Today's Crisis of Purpose  is a short book (135 pages) written for a general audience. It provides the best place to begin for those interested in the concept of Cultural Maturity. This is a second edition with a updates and a new preface.
Cultural Maturity: a Guidebook for the Future (with an Introduction to the Ideas of Creative Systems Theory) is a more lengthy effort (630 pages) intended for those interested in an in-depth engagement with culturally mature perspective and the new capacities that questions ahead will increasingly demand of us. Think of it a guidebook for culturally mature leadership.
Quick and Dirty Answers to the Biggest of Questions: Creative Systems Theory Explains What It Is All About (Really)  (130 pages) describes how culturally mature perspective helps us address overarching questions that have always before left us baffled.
This is the place to go to find Dr Johnston's books. You will also find links to other related resource materials.
The Cultural Maturity Blog provides an ongoing resource for learning about and engaging with the concept of Cultural Maturity. Its posts address both front-page-news cultural issues and critical long-term questions from a Cultural Mature perspective. The site includes an extensive library of material on Cultural Maturity and the ideas of Creative Systems Theory. Posts include links to library material. The library can also be perused independently as a learning resource.
The Youtube channel provides brief videos that introduce the concept of Cultural Maturity and the ideas of Creative Systems Theory with a chance to interact about them.
The "Looking to the Future" podcast draws on the concept of Cultural Maturity and the ideas of Creative Systems Theory to address critical issues of our time and essential challenges ahead for the species.
Creative Systems Theory (CSTHome.org)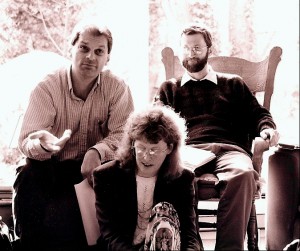 This site provides an overview of the ideas of Creative Systems Theory.  Creative Systems Theory addresses the life of human systems of all sorts—individuals, relationships, organizations, as well as large cultural systems. It presents a nuanced and detailed framework for understanding living systems in living terms.
Creative Systems "patterning in time concepts" address how human systems grow and evolve. Creative Systems "whole systems patterning concepts" address human purpose and capacity. Creative Systems "patterning in space" address human differences and systemic interrelationships.
CST was first introduced in written form thirty years ago with the publishing of The Creative Imperative and today continues to be developed by Dr. Johnston and colleagues at the Institute.
This site provides an in-depth look at the concept of Cultural Maturity. It both addresses the theoretical underpinnings of the concept and offers examples of culturally mature understanding and action. It is intended for people interested in developing the new, more nuanced and sophisticated leadership capacities we will need increasingly in all parts of our personal and collective lives.
The Creative Systems Personality Typology (CSPTHome.org)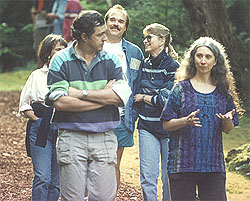 This site provides an introduction to the Creative Systems Personality Typology (CSPT) and serves as a forum for its ongoing development. The CSPT represents one of Creative Systems Theory's major contributions.  It presents on detailed framework for understanding temperament differences with important applications to self-knowledge, education, psychology, organizational development, and leadership. Its considerable power derives from the depth at which it engages, the breadth of its scope, its effectiveness as a tool for supporting collaboration, and its direct pertinence to the kind of thinking effective future leadership will increasingly require.
An Evolutionary History of Music (Evolmusic.org)
Once each year during the Institute's "bricks and mortar" life, Charles Johnston did a day-long presentation using the history of music and movement to bring insight to how culture, and human systems more generally, creatively evolve. The last presentation was taped and segments of it are available here is view on line.
Charles Johnston is in the process of putting together a new video series that addresses some of the more important implications of culturally mature perspective and leadership and also aspects of Creative Systems Theory that have particular direct implications for our time.
Institute Learning Opportunities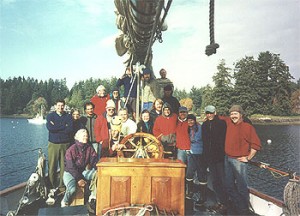 The Institute provides learning opportunities with regard to various aspects of its work. Most often these are customized to the particular groups engaged and combine reading and on-line exchanges with face-to- face inquiry and independent inquiry. They can take place anywhere in the world. Those with interest should contact the Institute. (Click here for more specific descriptions along with comments from past program participants.)
Charles Johnston's Private Practice
Charles Johnston continues to have an ongoing private practice as a psychiatrist/psychotherapist. He specializes in working with individuals in positions of leadership, people of creative bent, and practitioners who are themselves in the helping professions. You can find a full description of his psychotherapy practice by clicking the link at the top of this page.